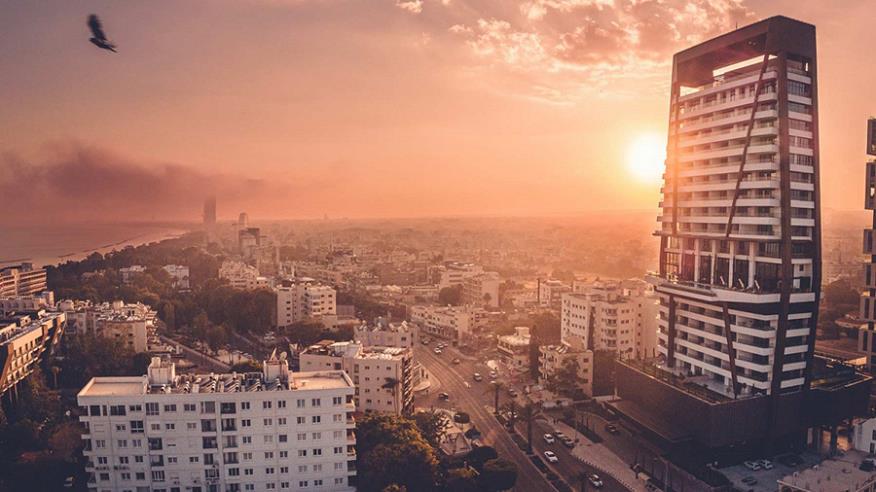 17.05.2022
More and more visitors to Limassol are choosing Icon, the impressive Imperio building that dominates the city's beach for their stay.
The Icon Stays service from The Icon has been running since the beginning of the year, attracting Cypriot and foreign guests who combine their holidays with a stay in one of the tallest buildings in the city, offering unparalleled sea views and numerous amenities.
For short-term rentals, apartments are available – with one, two or three bedrooms, from which, regardless of the floor, there is an unobstructed view of the sea. The apartments are equipped with innovations and amenities such as hidden air conditioning systems, home automation and underfloor heating that provide a high quality of life.
The visitor who chooses Icon for their stay also has the opportunity to enjoy high-level services equivalent to a five-star hotel. Among other things, The Icon has a state-of-the-art fitness and yoga club on the 11th floor, while on the 10th floor of the building is the luxurious La Caleta, one of the most famous and popular restaurants in Limassol.
The visitor can enjoy the culinary creations of La Caleta in their room using the room service. Icon also offers unique moments to its guests in the impressive bar located on the 10th floor.
In his statements, Director of LionGlobal Advisors Nicholas Gavriel noted that "The Icon Stays service is constantly gaining popularity and is used by both Cypriots, especially Nicosians who want to spend a weekend in Limassol and enjoy the sea, and foreigners. who travel to Cyprus for business or leisure purposes. We also found that the closer the summer season, the greater the interest. In just a few months of service operation, we have received clients from all over Europe, which makes us very happy, as it confirms the high level of service offered by The Icon."
Source and photo: www. inbusinessnews.reporter.com.cy.com, Editor estateofcyprus.com